ADJUST YOUR UPPER CERVICAL SPINE
TO OPTIMIZE RESULTS
No matter where you feel pain in your body, a misalignment of the upper cervical vertebra will greatly exacerbate the problem.

Optimize Your Chiropractic Treatments

To optimize chiropractic treatments, Dr. Sheffield will start by balancing the atlas vertebra at the top of your spine.
She is one of the few chiropractors in Austin qualified to provide upper cervical chiropractic care.
Upper Cervical Specific Training
Upper cervical specific training is a subspecialty in chiropractic and requires post grad education.
Atlas Orthogonal, Ortho Spinology, NUCCA, and Blair are all techniques that use precise angles and vectors combined with low force to "set" an atlas in the optimal "neutral" position.
Dr. Sheffield has training in all of these approaches and utilizes the best of them.
The Command Center for the Central Nervous System
The atlas bone is located in a delicate area—where the brain stem turns into the spinal cord—at the base of our head and top of our spine. This is the command center for the central nervous system. It is a unique bone and requires a unique adjustment. Atlas adjustments should differ from the general approach used to adjust the rest of the spine.
Optimize Your Central Nervous System to Reap the Benefits
Did you know that when your spinal column is misaligned, it can destroy your body's ability to heal itself?
It's like your body craves a 5G Internet connection, but you're still walking around with a dial-up modem.
The disturbance of your nerves can eat away at your health long before you experience pain from a spinal misalignment. This is similar to how a cavity might eat away at your tooth for months before you experience toothache.
Compensation Causes Stress
When the atlas vertebra at the top of the upper cervical spine is misaligned, your body will compensate. This compensation stresses your central nervous system and eventually will lead to pain.
The Weight of a Dime on a Spinal Nerve
Research shows that the weight of a dime on a spinal nerve can reduce the nerve's ability to transmit critical information throughout the body by up to 60%. When an impinged nerve feeds into an organ, that organ can get damaged over time.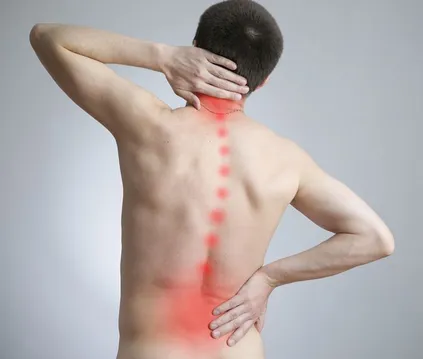 IS A MISALIGNED ATLAS AT THE ROOT OF YOUR PROBLEM? TAKE OUR QUIZ
Do you suffer from neck or shoulder pain?
Have you been told one leg is shorter than the other?
Do you suffer from low back and hip pain?
Do you have a shoulder that is higher than the other?
Do you have regular headaches or migraines?
Do you hear scraping or crunching sounds when you move your neck?
Do you have recurring muscle spasms?
If you answered yes to one or more of these questions, there is a high likelihood that your pain is originating from a misaligned atlas bone.
Comprehensive Spinal Assessment
When you come to Westlake Chiropractic for an evaluation, you will receive a comprehensive spinal assessment, including both your atlas plus full spine. Your care will be personalized for your specific needs. When it comes to your spine, don't settle for less.
Upper Cervical Specific Care and Full Spine Adjusting
You will receive both upper cervical specific care and gentle full spine adjusting. This comprehensive approach sets Dr. Sheffield apart.
Are you ready to feel better? Are you ready to help your body's central nervous system heal you? Take the first step on the road to wellness!
What Are the Benefits of an Upper Cervical Spine That is Aligned?
Like a good Internet connection, the main job of the central nervous system is to send and receive messages throughout the body.
Dr. Sheffield will provide you with a state-of-the-art Internet connection by adjusting your atlas bone.
'Short' Leg
The atlas drives weight bearing from side to side. If you have a 'short' leg, it is imperative to find out what is causing that. Using a shoe lift to correct your leg length inequality when it's actually caused by an atlas misalignment will only make matters worse. Let Dr. Sheffield help you find the cause of your problem.
Atlas Alignment is Key
Aligning the atlas bone is key to improving the body's biomechanics, stress response, and balance. You'll then be ready to receive maximum benefits from Dr. Sheffield's other chiropractic treatments such as:
Spinal Health Chiropractic
Stress Relief
Contact Westlake Chiropractic, PLLC—the place to optimize your nervous system, your spine, and your health.
---
"I had visited multiple chiropractors and a back pain specialist for almost two years on a weekly basis to address my severe lower back pain. I couldn't see the end in sight... I found Dr. Sheffield's upper cervical work got right to the cause of my problem. I saw faster results in just a few months than in the past two years." -John E